VUELTA CICLISTA PACTRA
Pactra, Spain, 1976






Spanish toy that reproduces a cycling race. Cyclists are pulled by hidden motorized magnets, and the outcome of the race is supposed to be aleatory. There are two major versions of this game, this one with a round track and another with an oval track.

This version of the game with the round track was made in Spain by Pactra. It was also published in other countries: there are at least two different versions with the English title "World Championship Cycling Race Game" (one of them published by Kwok's) and an Italian version called "Campionato del mondo de ciclismo" published by Riccordi Giochi. I cannot tell you whether they were also made in Spain but I would not be surprised to learn they were.

The track measures 41 x 37.5 x 9 cms.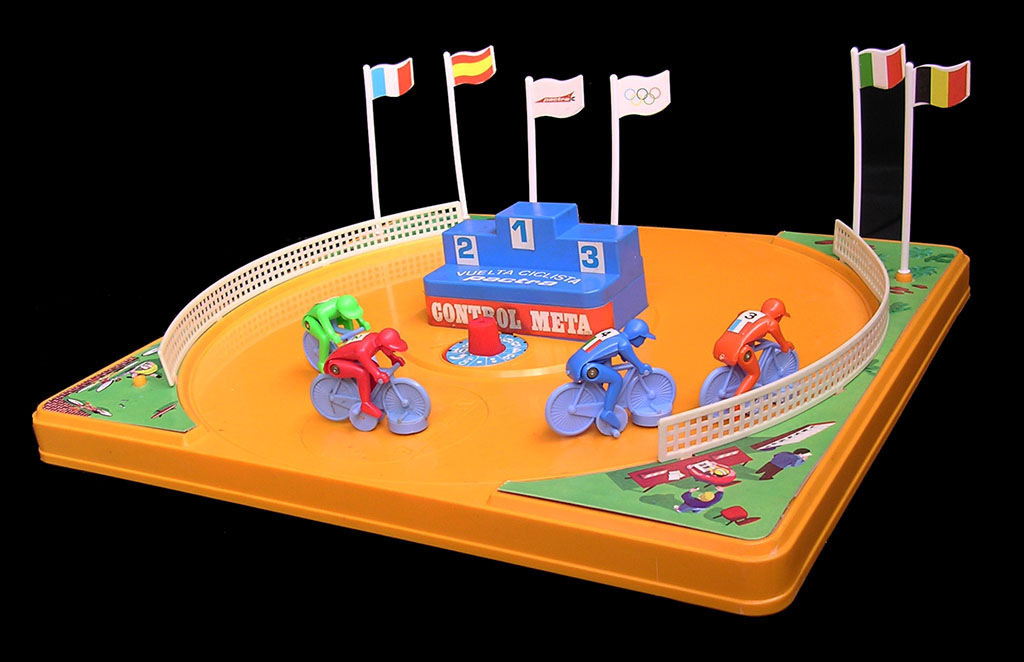 Nice, isn't it?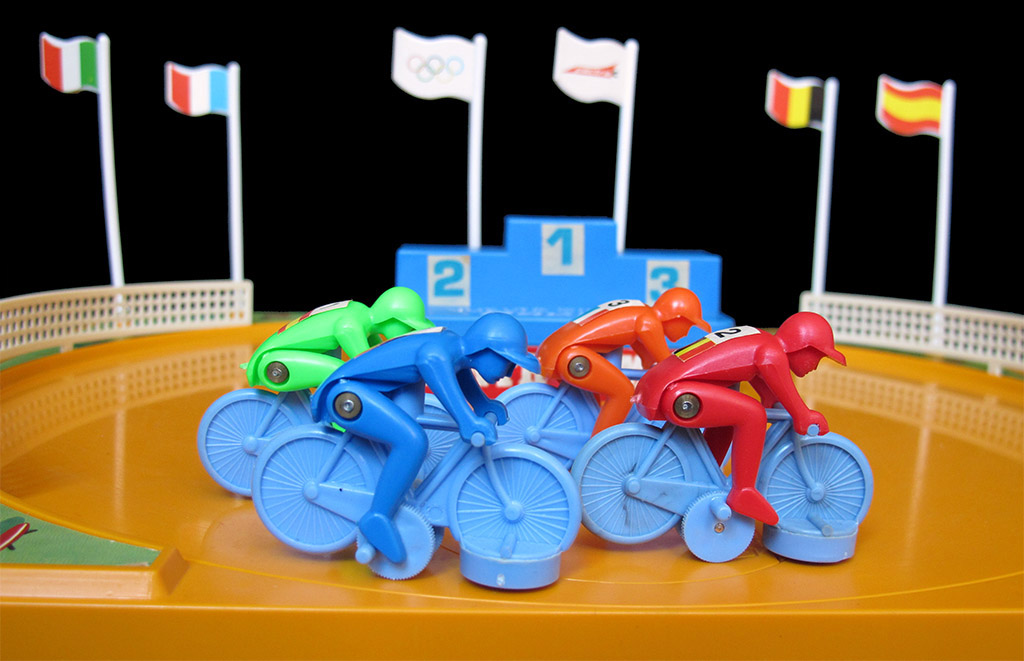 A closer look. The cyclists have articulated legs.
There are different versions of the flags, depending on where (or even when) you bought the game. The ones most common is Spain are Spanish, Belgian, French and Italian.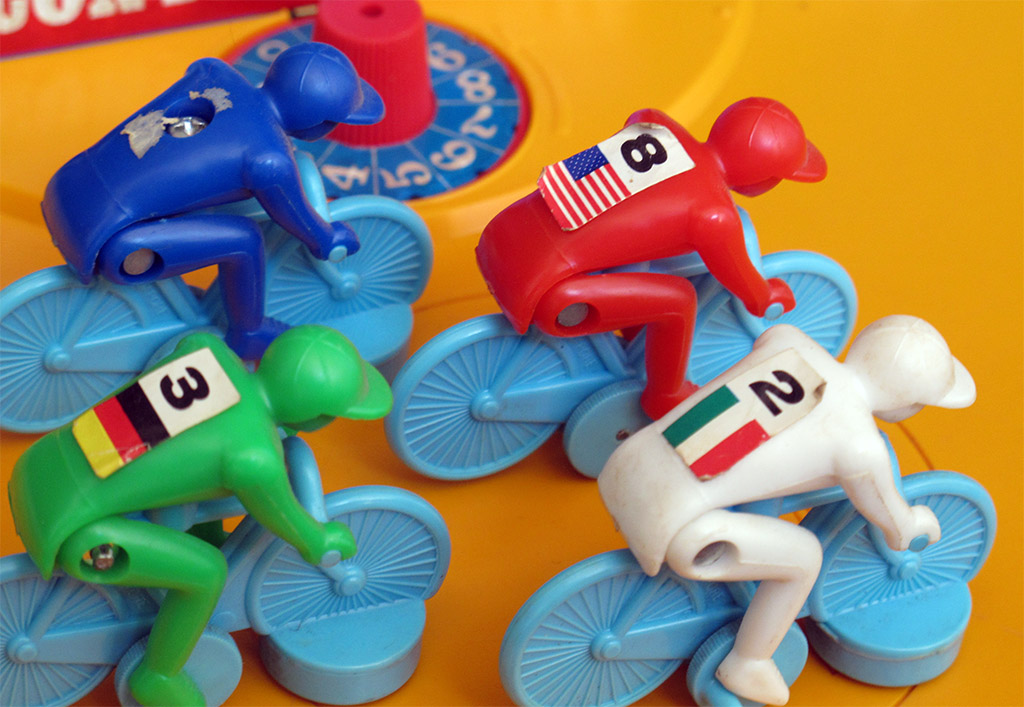 Here is another version with different flags. I bought these set in Spain, but I am not sure if they belong to a Spanish game.


Sides of the box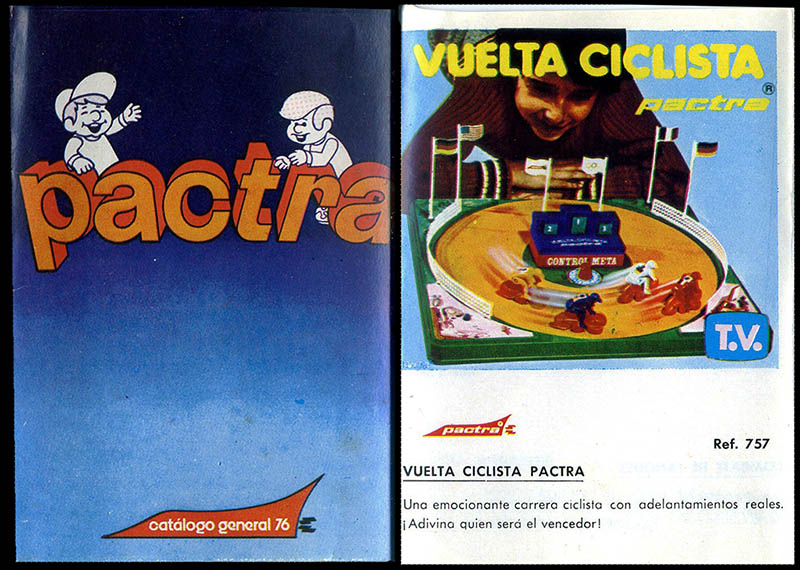 1976 Pactra catalogue. As you see this game was advertised on T.V.

Click on any of these thumbnails to see the larger version of the game
Description rewritten in July 2021
| | | | | |
| --- | --- | --- | --- | --- |
| | | | | |
| INDEX (MAIN) | ALL THE GAMES | ALPHABETICAL | CATEGORIES | WHAT'S NEW |