ATTACK THE PACK
Con Gas Games, UK, 2015
Here is a card game which represents a one-day cycling race and which has been successfully funded in a Kickstarter campaign. There are not so many card games that successfully represent a cycling race besides, of course, the quintessential Échappée (Der Ausreisser) and another recent game, First To The Line, with which this Attack The Pack one may have some slight passing resemblance at first sight.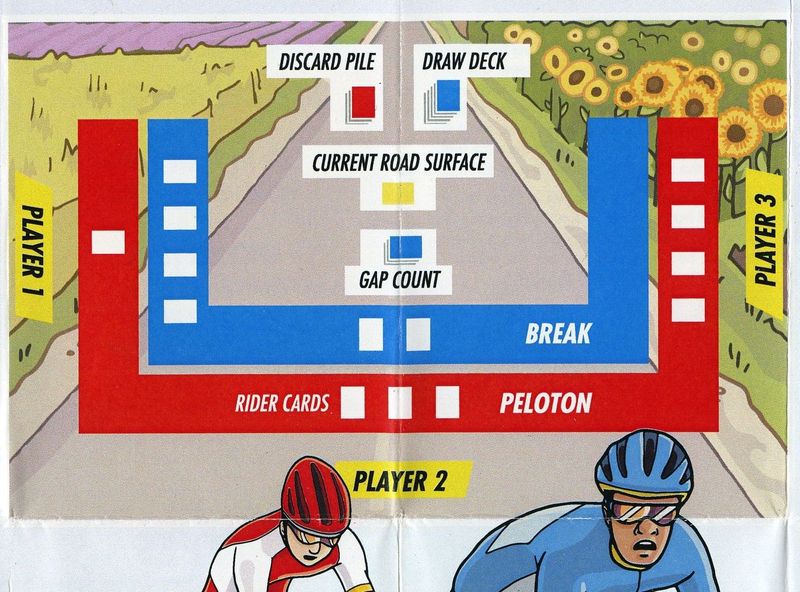 As you can see by the layout sketch above, the riders in the game are divided in two packs (peloton and break) and the game consists, basically in having your best riders in the break (attacking the pack, thus the nicely descriptive name of the game).

Riders can be in either of two states (called "tapped" and "untapped" in the rules), but only "tapped" riders in the break can win the race.

The are four types of terrain, and each rider has different qualities for each. SInce terrain cards are played as normal cards the stage configuration is dynamic (as opposed of being predetermined) and players cannot be sure of which terrain they will find at the end of the race, So their interest is to have good riders for each type of terrain in the break.

All riders start the race in the peloton, of course. After a break is successfully carried out, players can either work to increase the breaks' gap or to decrease it, depending of the strength of their riders in the break.

As a nice surprise (or at least an uncommon feature), there are male and female riders in the race. It is a mixed race. Good point!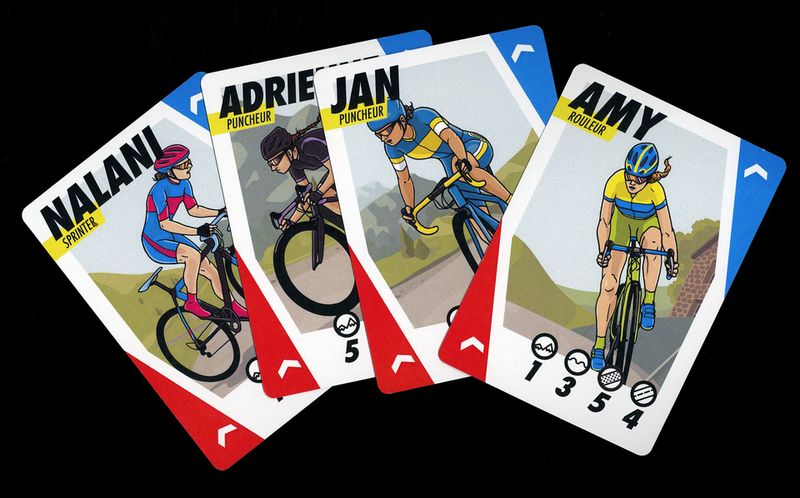 Besides trying to bridge or extend the gap, one can play some special "action" or "reaction" cards which affect the course of the race.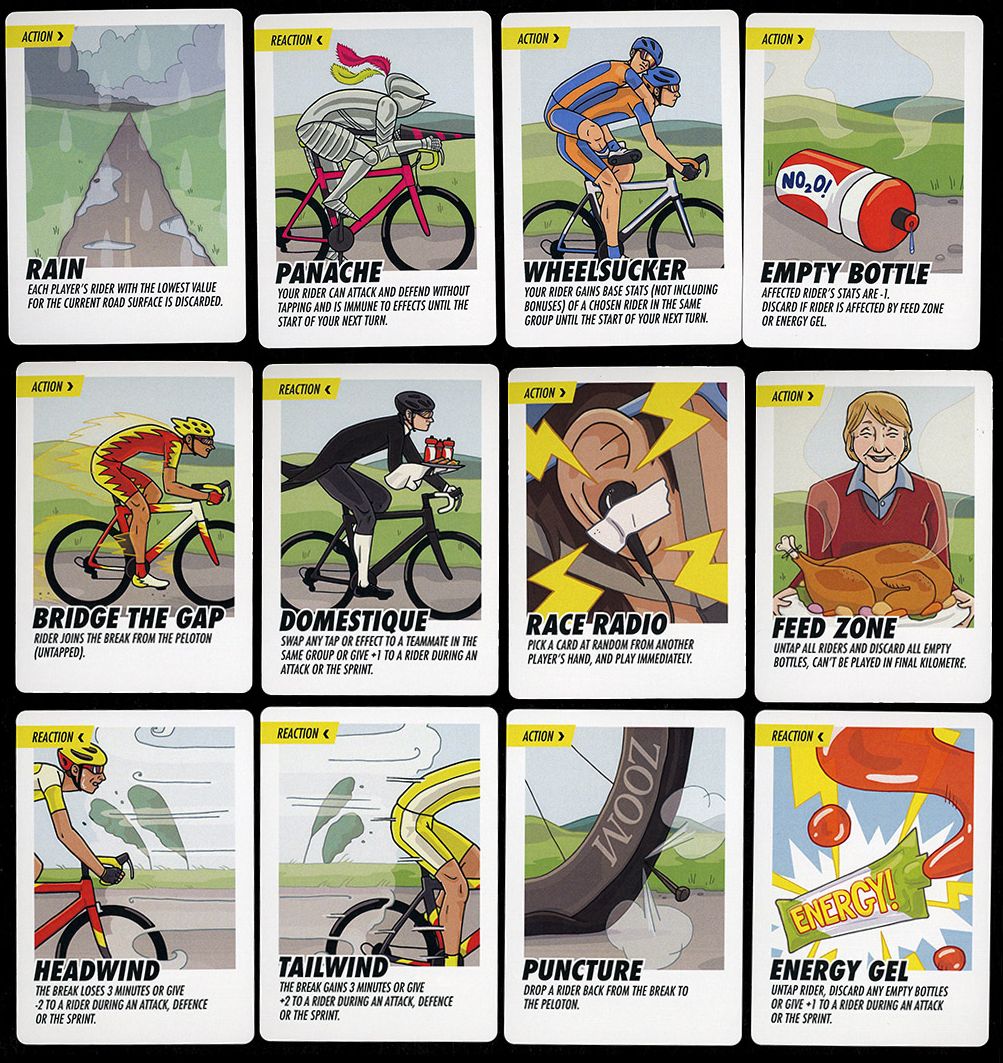 All in all, the game is not too complicated. You can see the full rules of the game here, in case you want to read a little more. It is not and does not try to be a complex representation of a race, you have to take it for what it is. Among card cycling games it takes a place somewhere between the extreme simplicity of Echapée/Der Ausreisser and the greater realism of First To The Line.

UPDATE 2019

The rules have been updated to version 2.0 of the rules. A tutorial and playthrough video are promised to come soon. You can download the new rules here.
Click here to go to the game's official website
| | | | | |
| --- | --- | --- | --- | --- |
| | | | | |
| INDEX (MAIN) | ALL THE GAMES | ALPHABETICAL | CATEGORIES | WHAT'S NEW |