JEU DU TOUR DE FRANCE BUTAGAZ
Butagaz, France, 1936
Another Butagaz promotional Tour de France-themed game(-of-goose). I finally can say that I have the complete collection (until proven otherwise). Compare with the 1934 and 1935 games.

This one is printed on a 35,5 x 32,5 cm cardboard.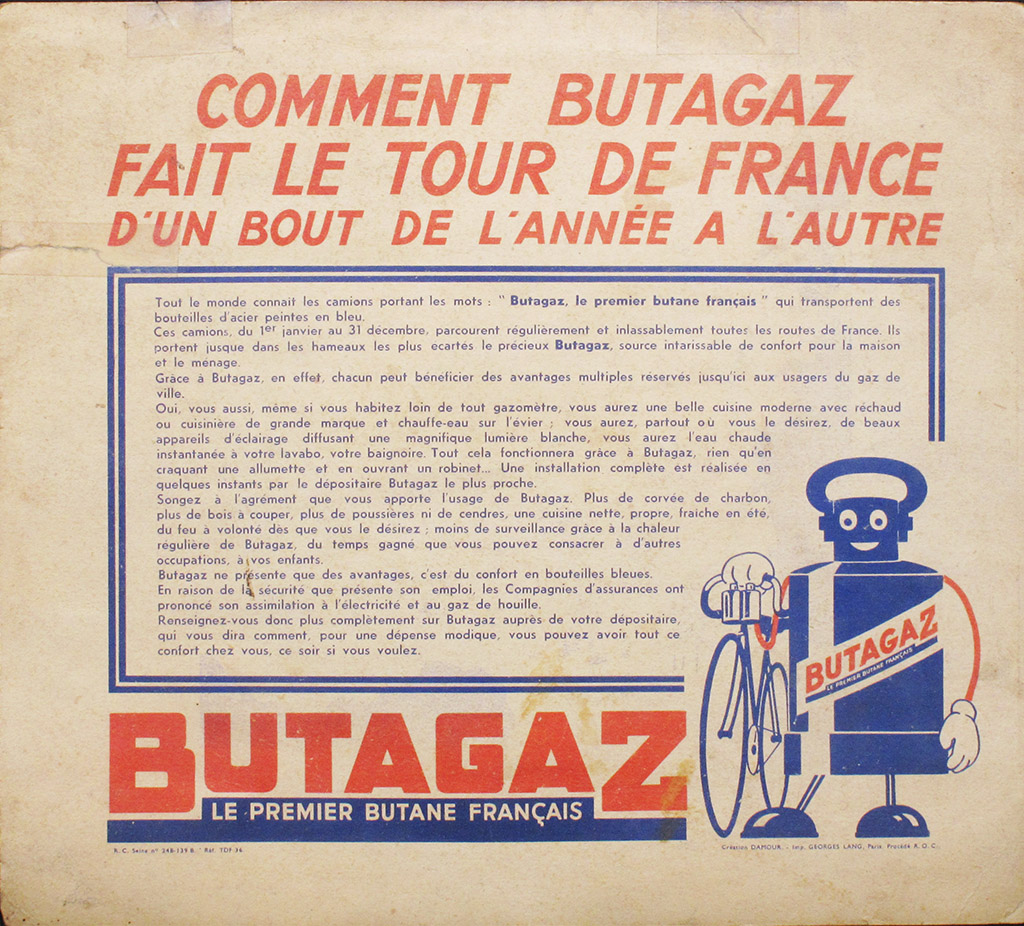 Of course there is a Butagaz ad on the back of the game

Nothing surprising here, of course.



This year the cut-up riders did not have the names of famous champions attached, as was the case in the previous Butagaz games. However, six Tour winners were pictured at the sides of the board. By the colours you can tell who is who.

The winners of the 8 previous Tours, actually.
.

Build your own teetotum



Ouch!
| | | | | |
| --- | --- | --- | --- | --- |
| | | | | |
| INDEX (MAIN) | ALL THE GAMES | ALPHABETICAL | CATEGORIES | WHAT'S NEW |