LE TOUR DES CHASSE PATATES
Les Chasse Patates/Le Terrier Productions, France, 2021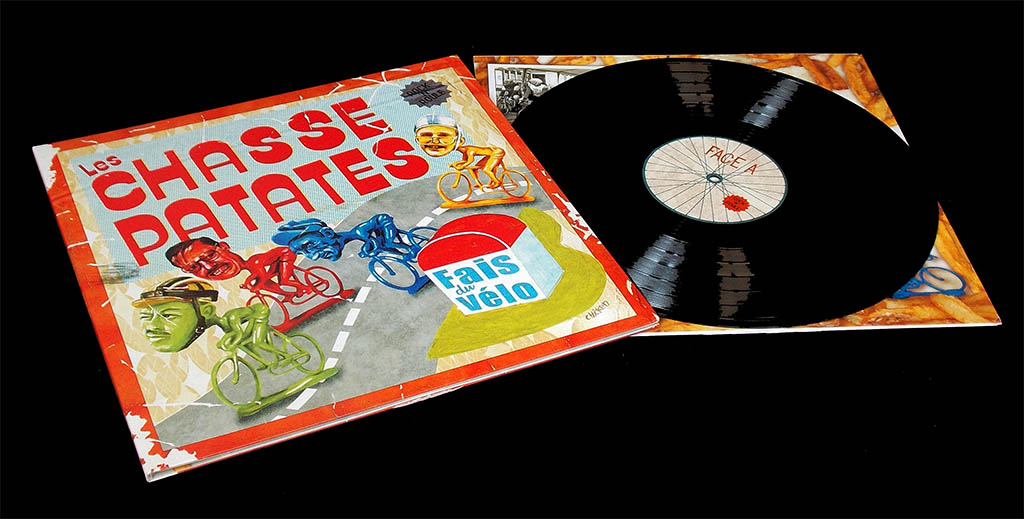 As some of you may already know, I do not only collect cycling games. Among my collections there is one about "records that have games / games that have records" which I call Gramophonia Ludica and which has a life of its own. Of course, when I find a cycling game that has a record, or a record that has a cycling games, I score in both categories.

Les Chasse Patates is a music band from Northern France yhat plays cycling-themed rock, dressed as racing cyclists (well, almost... You can click here to watch one of their videos and judge for yourselves). They have recently released their first album, Fais du vélo, both on CD and LP. While the CD has nothing special (to my knowledge), the LP includes a humorous cycling game on the back cover.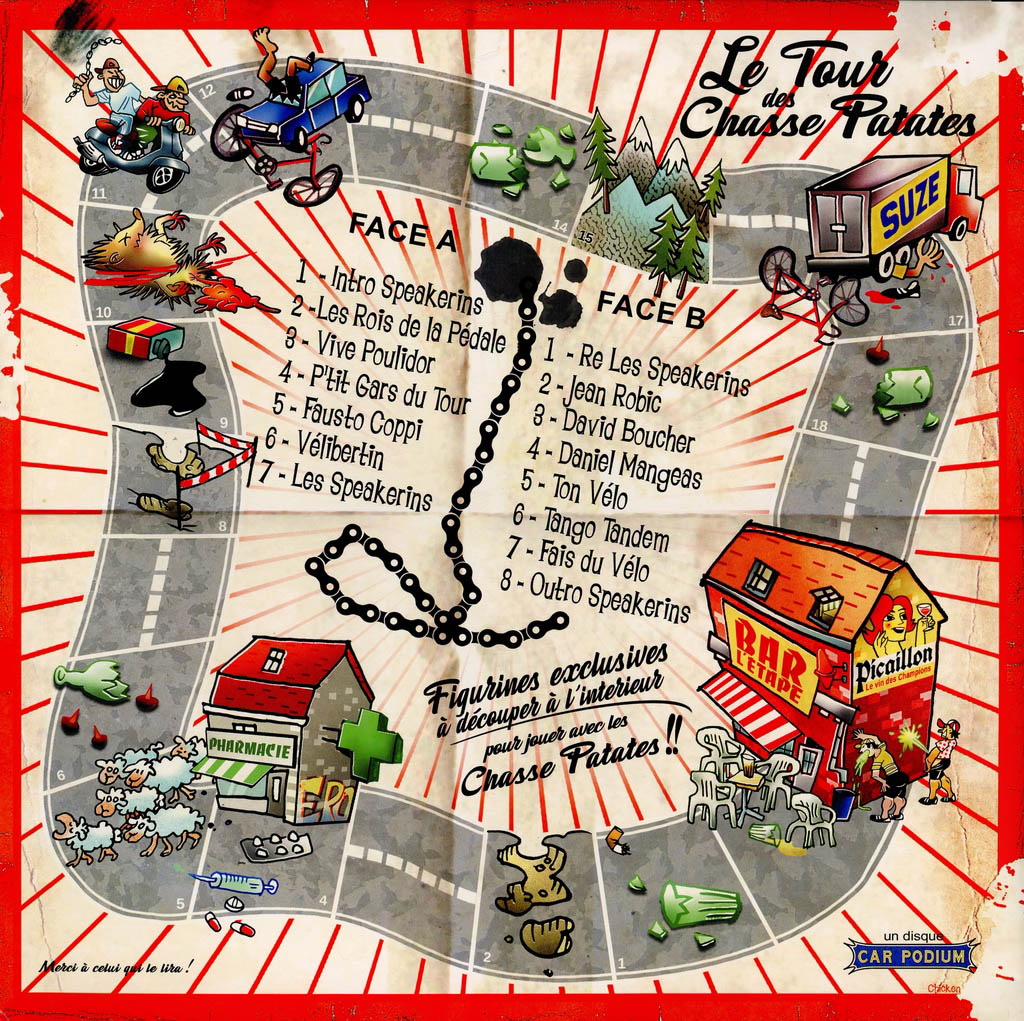 This is the third cycling-related game with a record (or record with a cycling game) to be featured on this site. The other two are Velo Flash and Les 45 Tours de France. Unlike the other two, the contents of this record are not related to the game, although the song lyrics are all cycling-related, as you can easily tell by the titles.

Needless to say, the game measures 30.5 x 30.5 cm (or 12" x 12": LP size). The creases and tears you see in the picture are part of the graphic design. The copy I am displaying is brand new, and absolutely mint.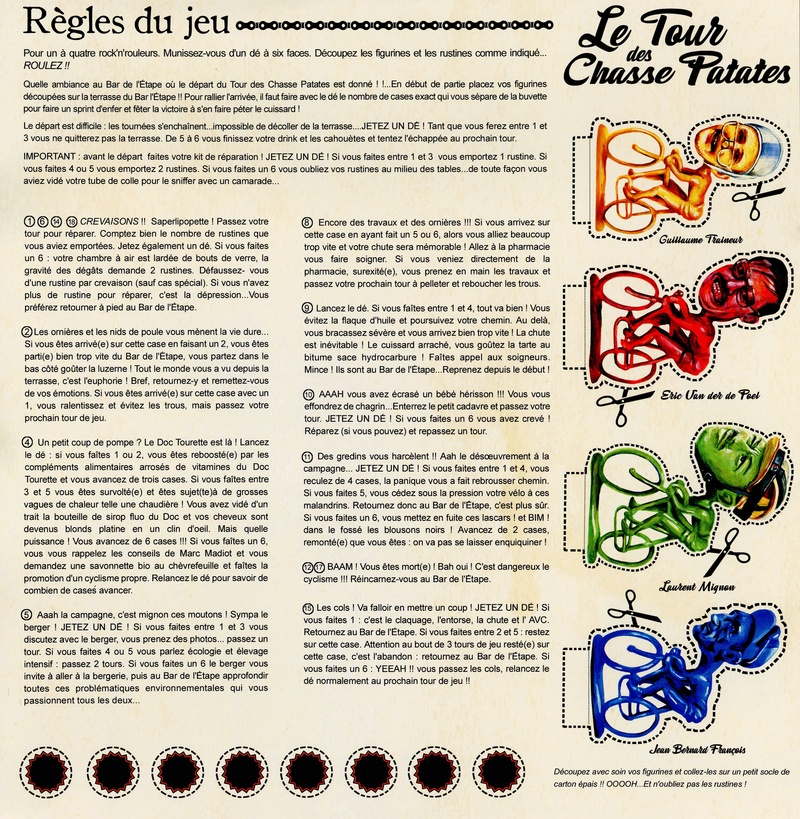 The rules and cut-up riders are printed on the inner sleeve, though it is hard to imagine someone actually cutting the riders (and ruining the record design) to play the game.

You'd better scan and print the riders if you really want to play the game.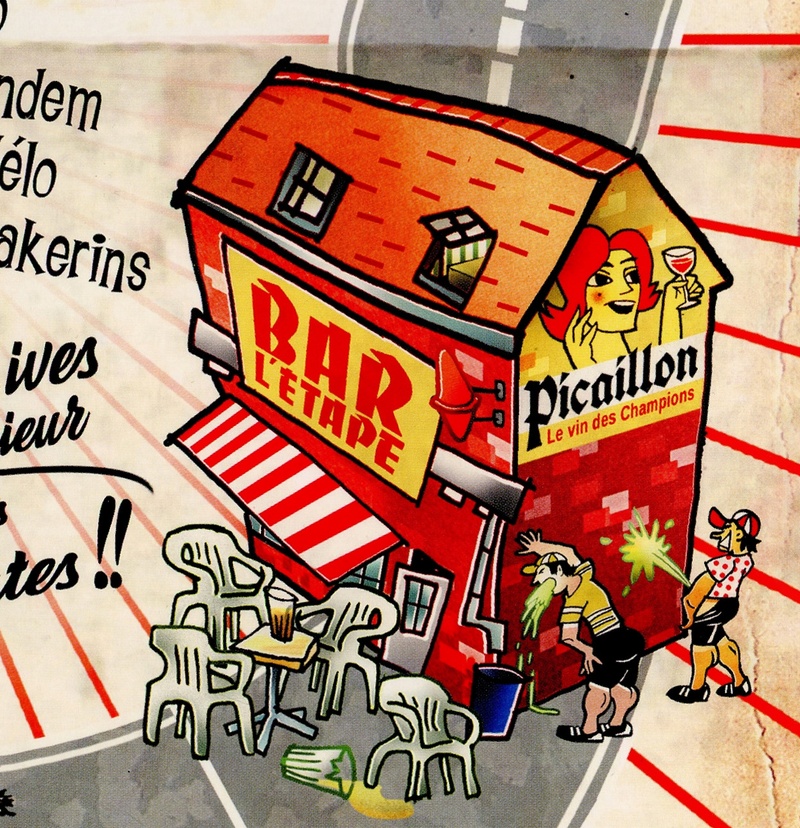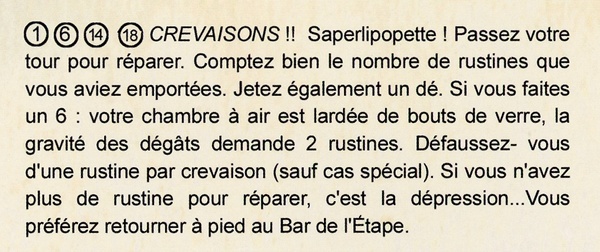 The race starts (and ends) at the Bar l'Etape, where players will most likely return many times before the end of the game, since most of the rules are of the "back to stage one" type. As you can see, the rules are written in saucy French.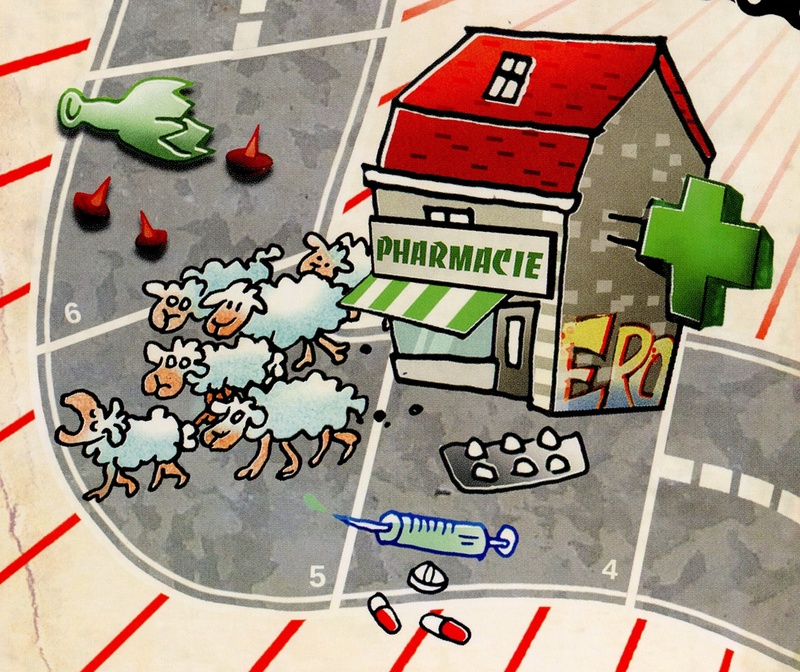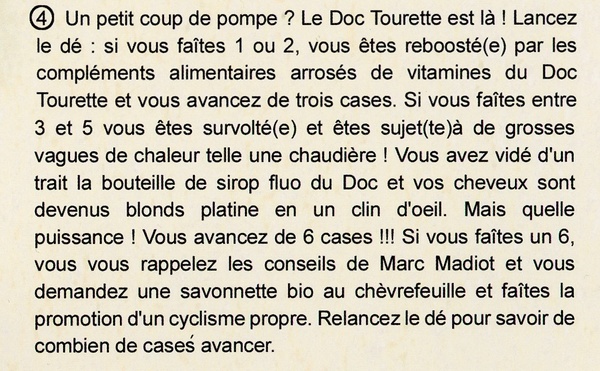 Doping issues are also addressed.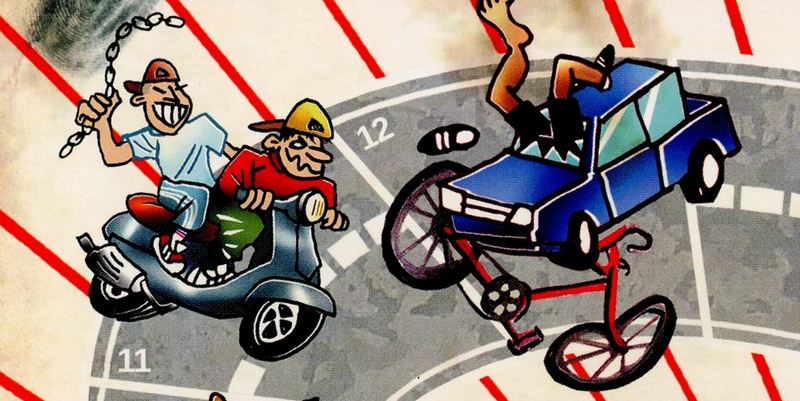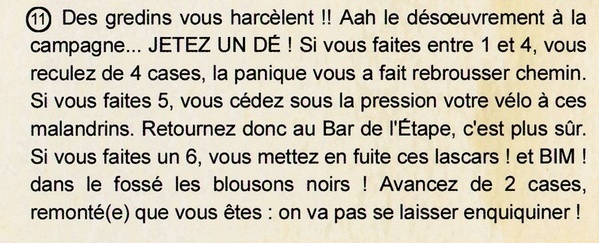 The race incidents are not exactly the usual ones found in other games.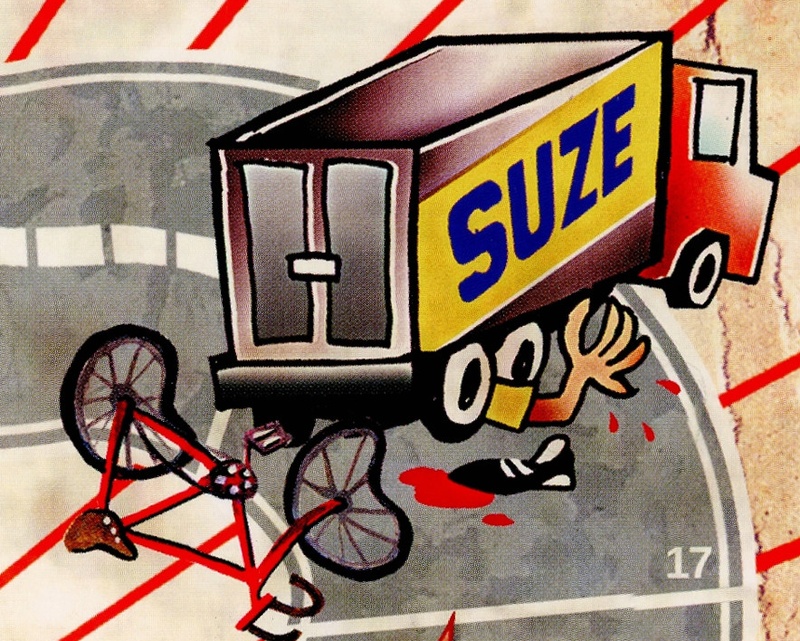 Cycling is dangerous... and this game is not for the faint of heart!
In case you are interested, the album has been released by Le Terrier Productions. (Warning: their website is detected as "unsafe" by some browsers. I do not think there is anything wrong with it, but access at your own risk, or else find Les Chasse Patates on social media websites).
Thanks to François for this game.
Description written in July 2022.
| | | | | |
| --- | --- | --- | --- | --- |
| | | | | |
| INDEX (MAIN) | ALL THE GAMES | ALPHABETICAL | CATEGORIES | WHAT'S NEW |