MONOPOLY CYCLING
Soudal?/ GROEP24 / Squadra Sports Management, Belgium, 2021
After featuring not one but two different official Monopoly cycling-based games on this site, I wrote (and I quote): "I hope they do not try to release a third version, since I am afraid you will not find it on this site." Well, here is a third version, and it IS featured on the site.

This one is an English-only version, it was made in 2021 (between the two other versions, which are from 2020 and 2022) and it looks like it is a promotional version for the Lotto Soudal team. At least I have never seen this one for sale on the official store.

The board looks almost identical to the one in the 2020 version of the game.

If you look close enough, you will notice that the texts have been translated into English.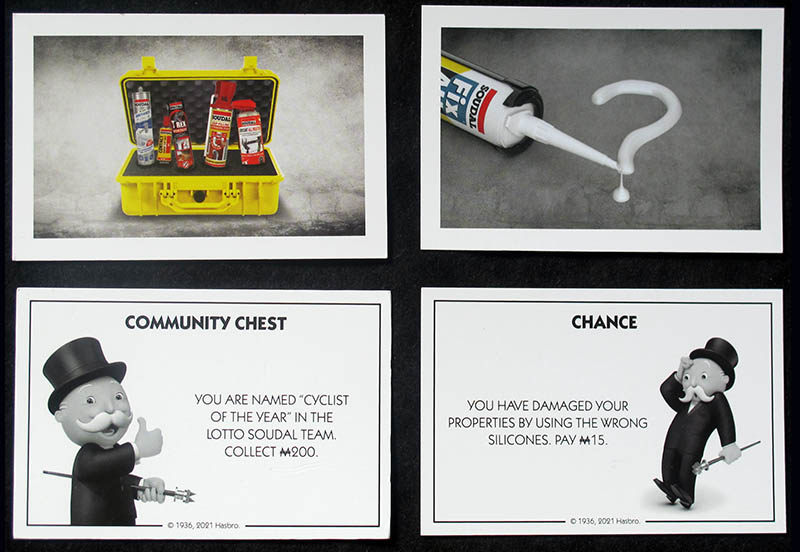 Some Chance and Community Chest cards have messages that mention the Lotto Soudal team,or Soudal products, which also appear on the back of the cards.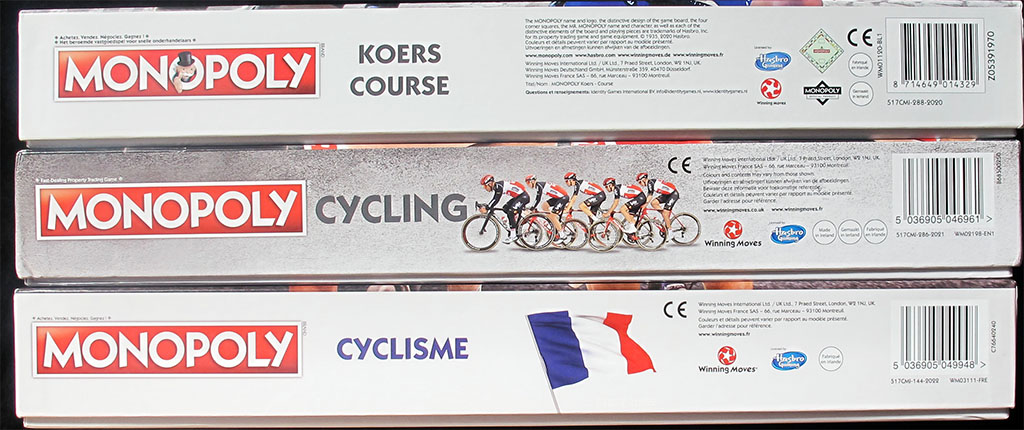 That's pretty much all I have to say about this game, except that the next time I say I am not going to feature a game on this site, do not believe me. Just give me some time.
Description written in June 2023.
| | | | | |
| --- | --- | --- | --- | --- |
| | | | | |
| INDEX (MAIN) | ALL THE GAMES | ALPHABETICAL | CATEGORIES | WHAT'S NEW |