MONOPOLY CYCLISME
GROEP24 / Squadra Sports Management, Belgium, 2022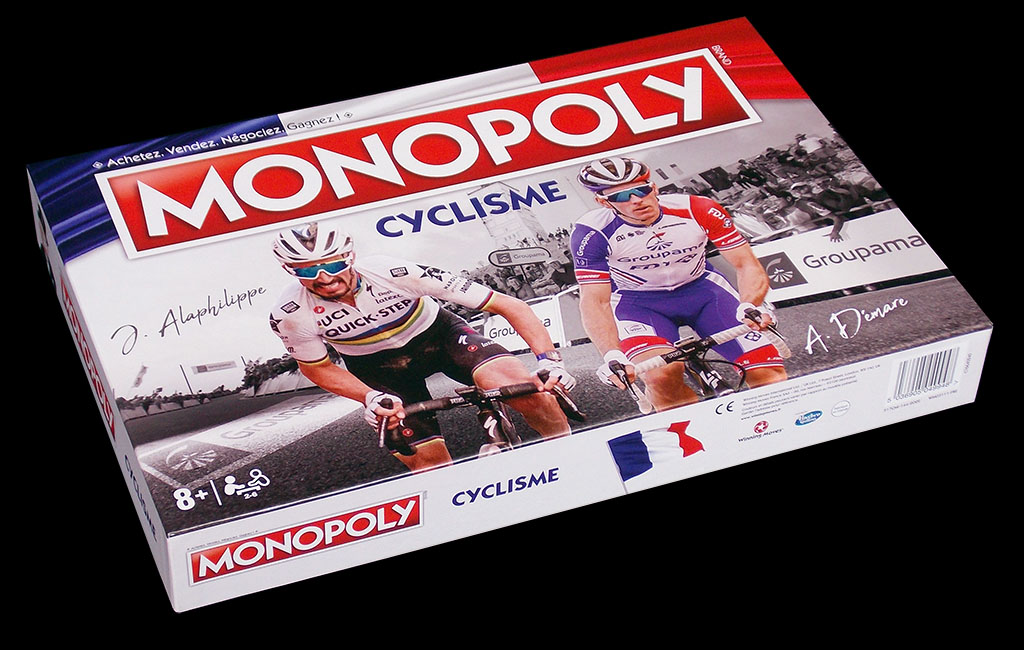 The cycling-themed game of Monopoly released last year must have been a success, since here we have a new version aimed at the French market. This game has been released by the same (Belgian) group, though this time in partnership with Groupama, and is very similar to the other (same size, same materials...). You may want to refer to the Monopoly Koers description for the details. The main difference is that, in this game, what you sell and trade are spots related to French cycling races, including, but not limited to, the Tour de France. And that the rules of this one are only in French.

On the cover of the box are depicted those who are probably the two better-known French riders these days, Julien Alaphilippe and Arnaud Demare. The latter, of course, in FDJ-Groupama attire.

The problem with this new version is that while having one official cycling-themed Monopoly game could be fine, having TWO is definitely too much, and probably unnecessary even for die-hard collectors. I hope they do not try to release a third version, since I am afraid you will not find it on this site.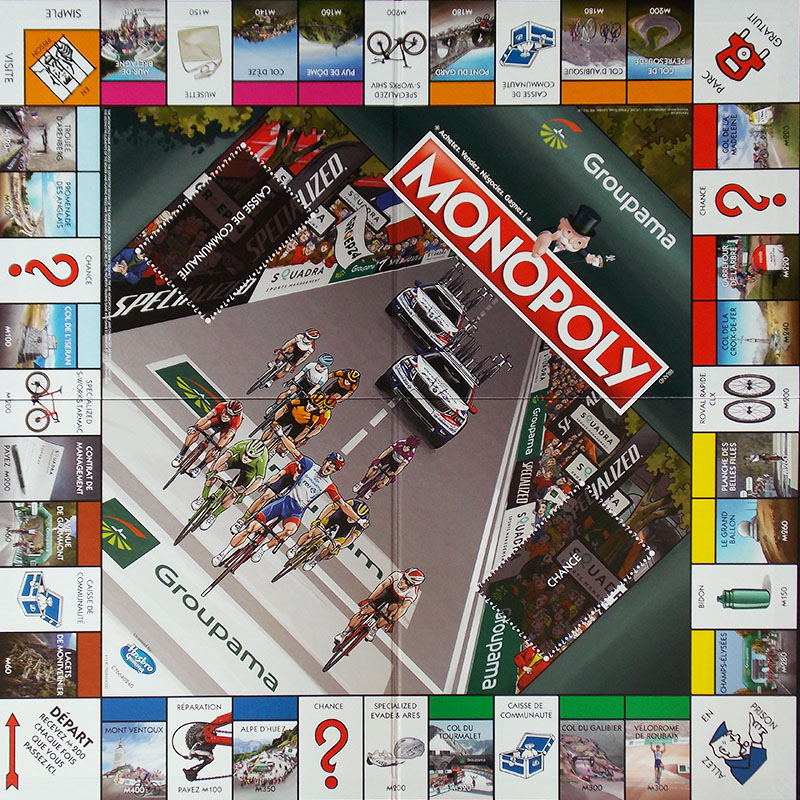 ...and the winner is the rider of the game sponsor's team...
The uncredited illustrator does not seem to be the same as in the Monopoly Koers version of the game. It is a matter of taste, and you may disagree, but I prefer the other one.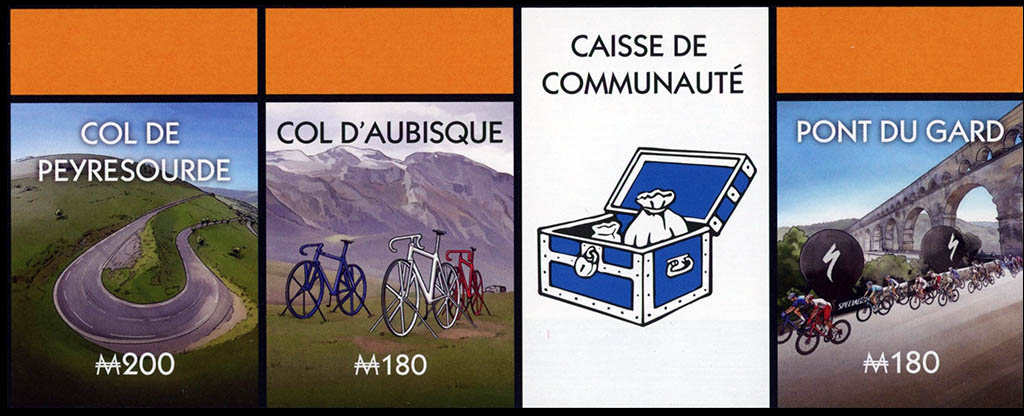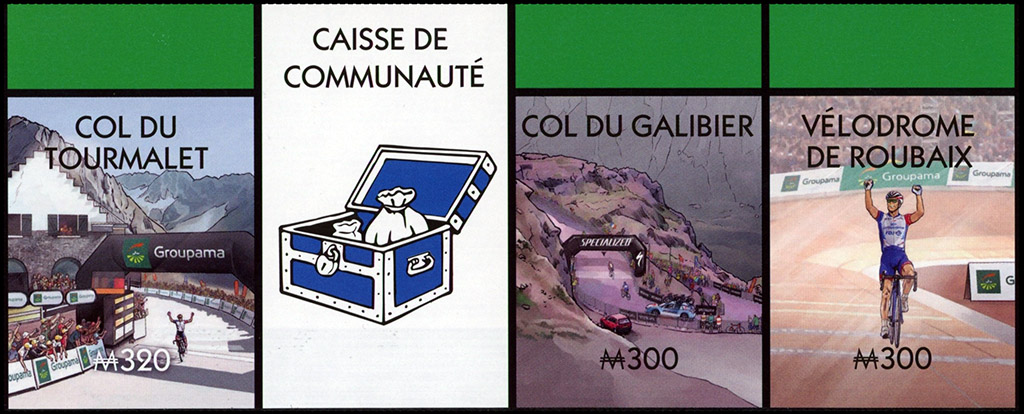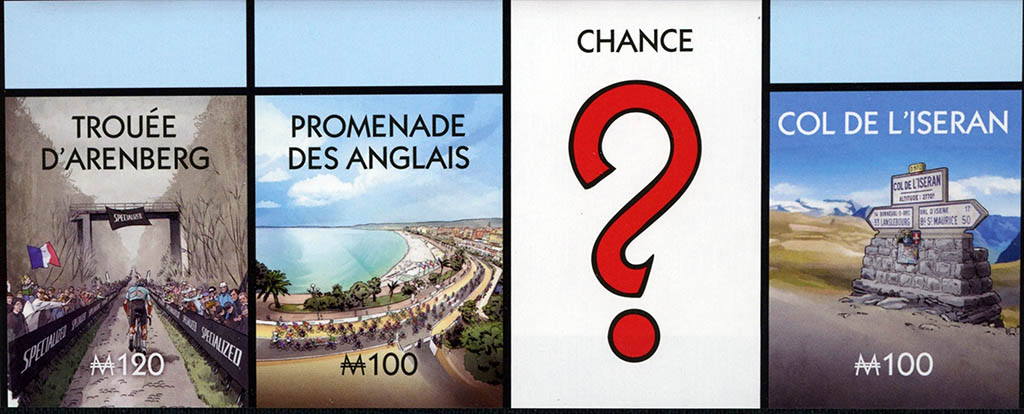 As you can see, we find places related to the Tour legend, places related to other races, and even places I would not consider particularly related to cycling (Pont du Gard?).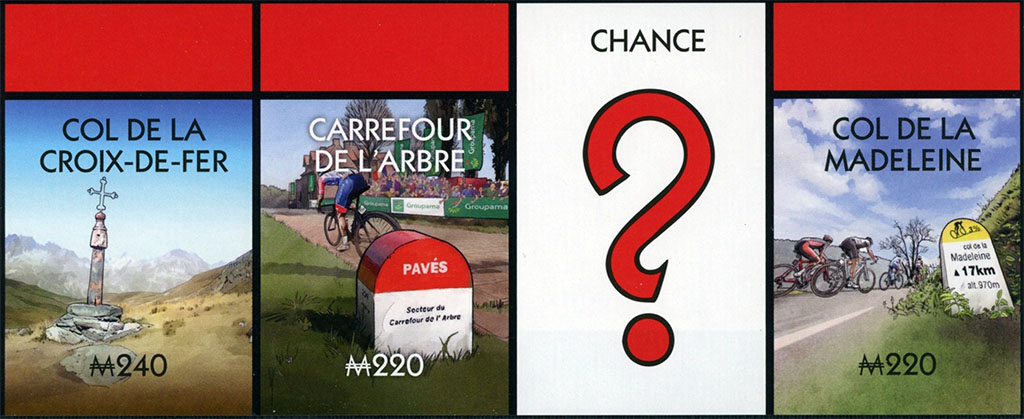 A few of these places are represented in both games, and they have been redrawn.
The one on the left is from Monopoly Koers, the one on the right is from Monopoly Cylisme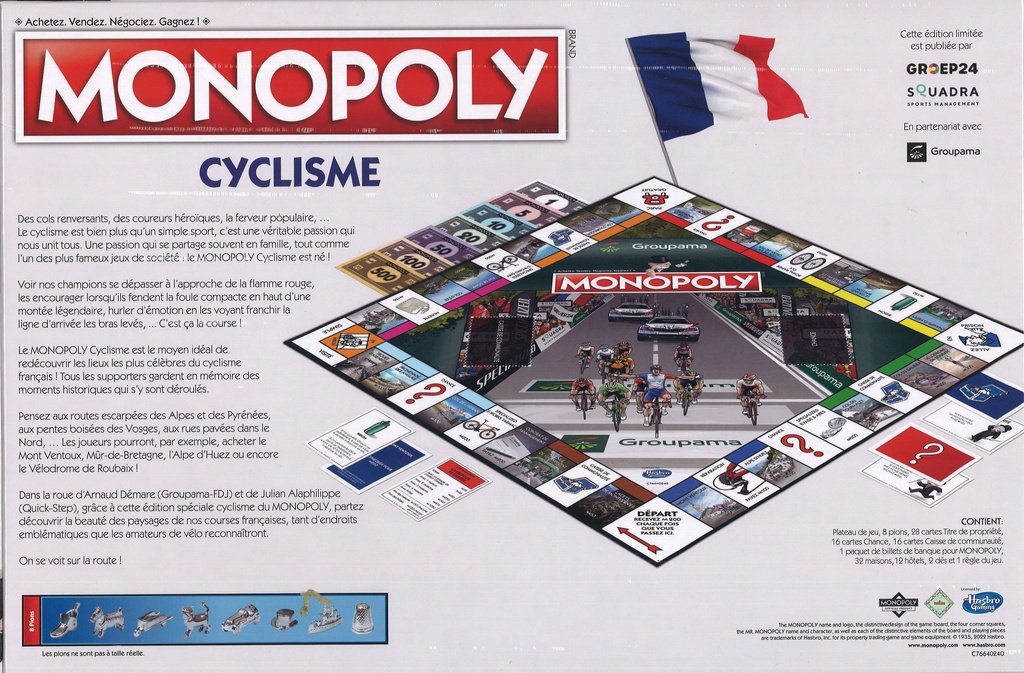 Back of the box.
In case you are interested, this game is available here.
UPDATE 2023: Still another version (Monopoly Cycling). That one appeared in 2021 and was -apparently- not for sale.
Description written in August 2022
| | | | | |
| --- | --- | --- | --- | --- |
| | | | | |
| INDEX (MAIN) | ALL THE GAMES | ALPHABETICAL | CATEGORIES | WHAT'S NEW |