JEU DES CYCLISTES
JEU DES TOURISTES ET JEU DU VELODROME
Saussine, France, ca. 1910
Classic French game of which thre have been many different editions, some of which as late as the 1950s (see Nos Cyclistes à Travers la France et la Belgique, Jeu des Touristes and Tour de France Cycliste /Grand Rallye Touristique). This is one of the early editions, as you can see by the pre-WWI borders and by the German flag.

Notice that the inscription on the board does not say "Jeu des Cyclistes" but "Jeu des Touristes et du Vélodrome". There is also a pre-WWI version of the game called "Jeu des Touristes" and at least another called "Nos Cyclistes à travers la France et la Belgique et Jeu de Vélodrome", which has a completely different board .
Actually, here are two games in one, and in the early editions both of them were cycling games (one of the games became a car rallye some years later). The early versions of the rules, which were printed on the game board, are quite simple. (Later versions are also simple, but longer, and were found on the back of the box lid). The rules of the first game are not those of a sports cycling race, but rather a bicycle travel through France, where riders stop to eat and drink local products.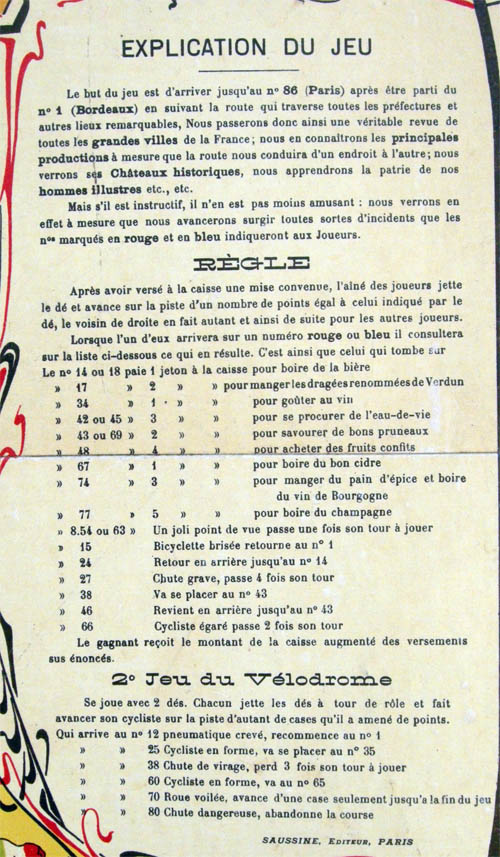 The velodrome race is supposed to be more competitive.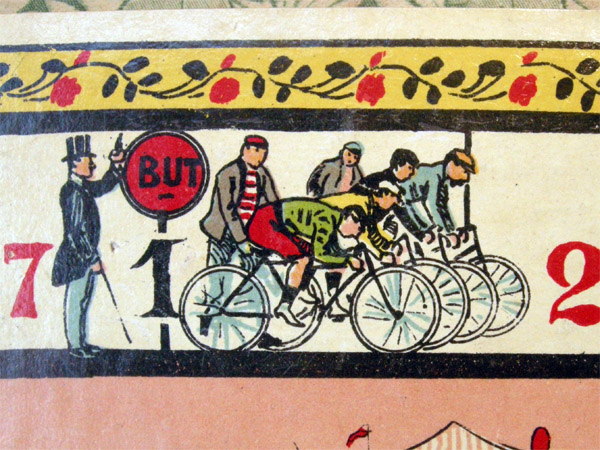 Hand painted lead riders. Not exactly sportsmen...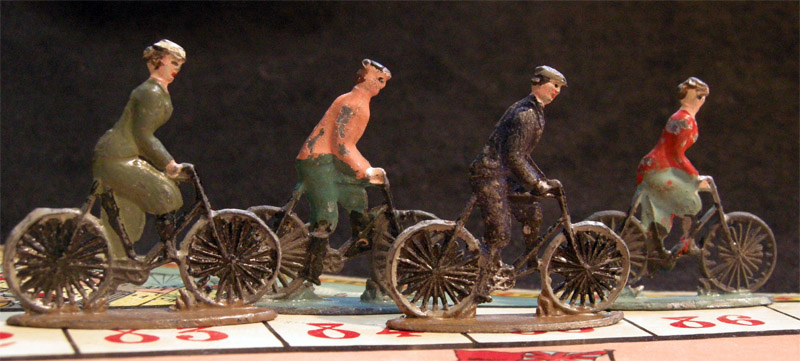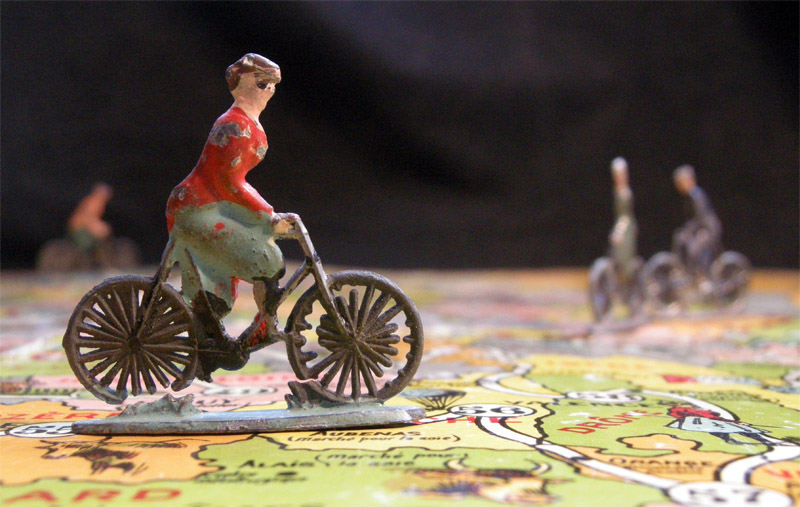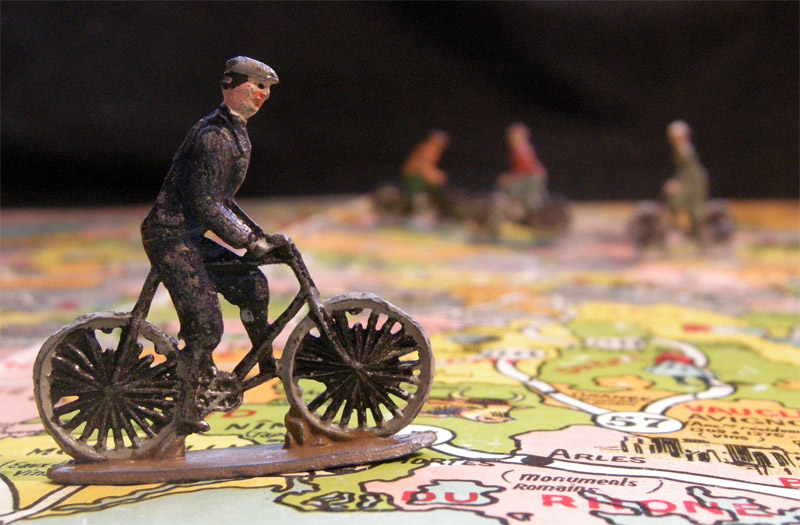 This game was included in the april 1969 edition of Miroir dy Cyclisme (nº 112, special "Tout le cyclisme de A à Z").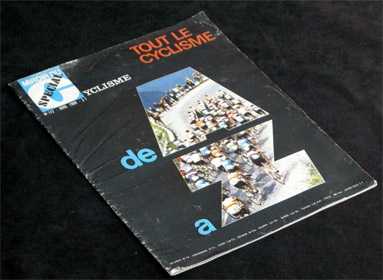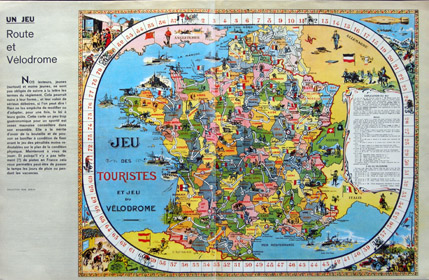 | | | | | |
| --- | --- | --- | --- | --- |
| | | | | |
| INDEX (MAIN) | ALL THE GAMES | ALPHABETICAL | CATEGORIES | WHAT'S NEW |