JEU DES TOURISTES
JEU DES TOURISTES (TOUR DE FRANCE) ET JEU DU VELODROME
Saussine, France, ca. 1920
Classic French game of which there have been many different editions, until as late as the 1950s . This is an intermediate edition. It has the second edition of the board with the post-war French borders (including Alsace-Lorraine), not the pre-WWI board we find in the Jeu des Cyclistes, nor the previous board from Nos Cyclistes à Travers la France et la Belgique, but it still keeps the rules printed on the board, which were dropped later (cf. Tour de France Cycliste /Grand Rallye Touristique).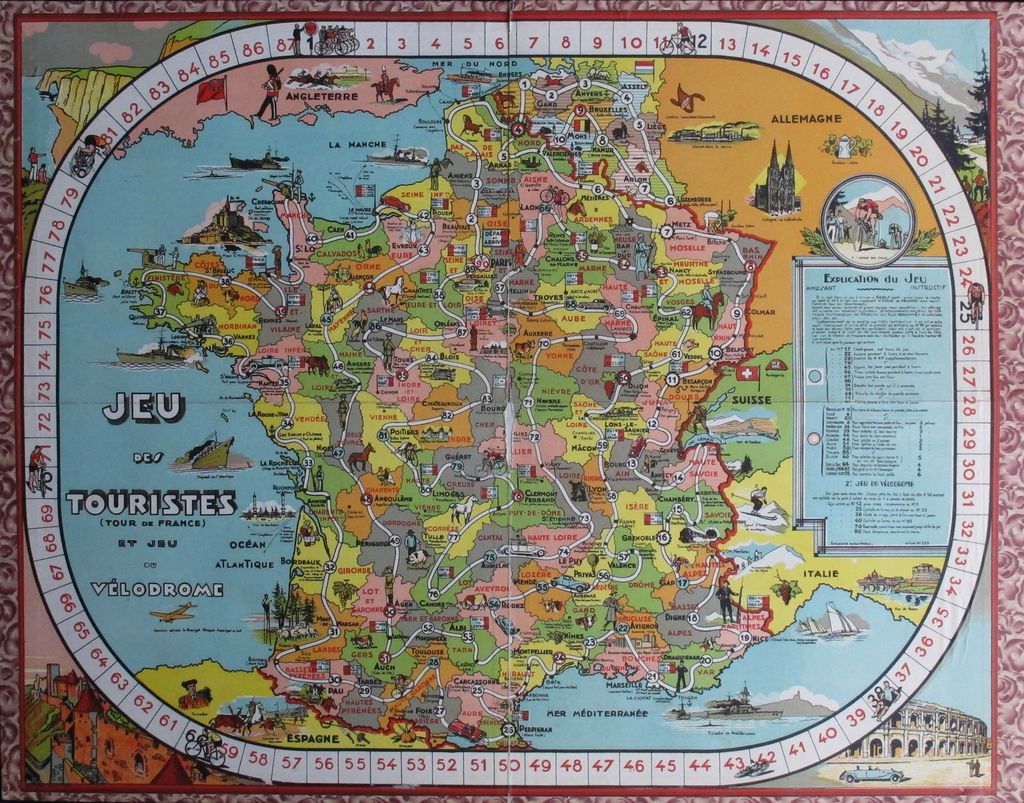 Unfortunately, I do not have the riders and cars that should be included with this box. In fact, I do not know what the riders are supposed to look like. I guess they were not exactly like the pre-war ones; they were probably updated, but this I cannot confirm since I do not think I have ever seen any. On the other hand, I have seen the cars: they are two-dimensional, made of tin, and painted in bright colours.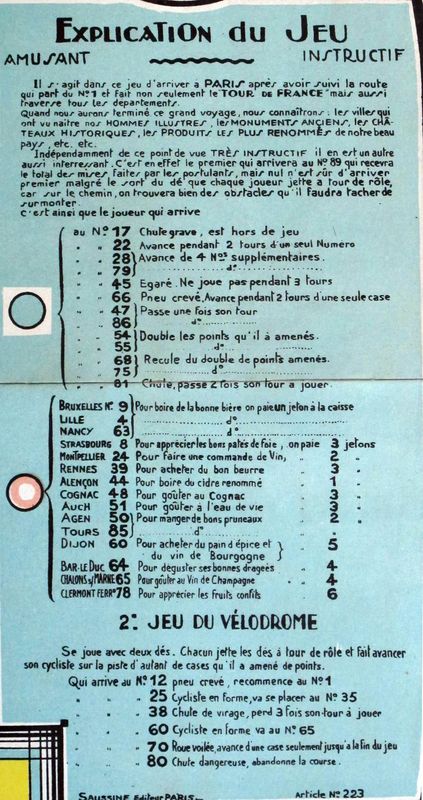 The rules do not mention these cars, and the name of the game has been modernized with a mention of the Tour de France. However, the rules (those of the first game, at least), are not those of a sports cycling race, but rather those of a touristic travel through France, whether by bicycle or by car, in which players stop to eat and drink local products.
The velodrome race, also redrawn, is still supposed to be more competitive.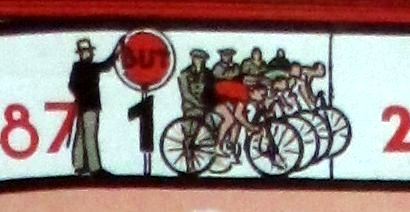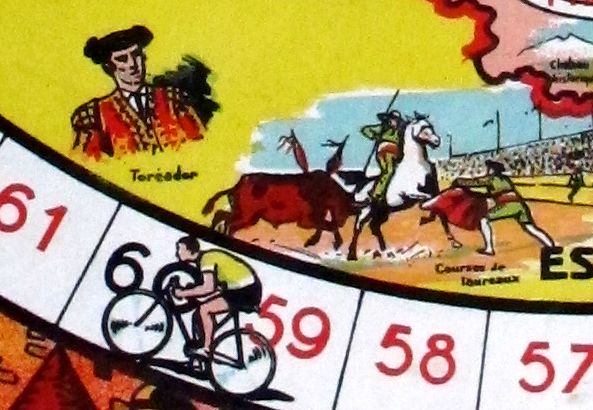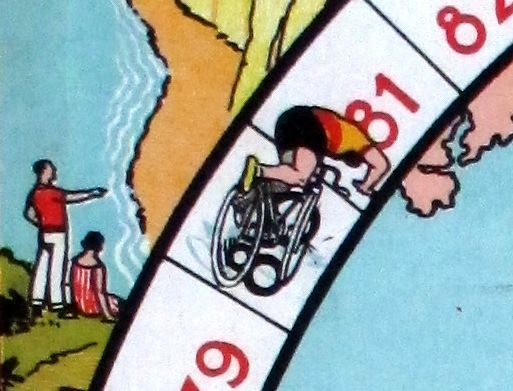 This is how the box of the pre-WWI version of the game looks like.
| | | | | |
| --- | --- | --- | --- | --- |
| | | | | |
| INDEX (MAIN) | ALL THE GAMES | ALPHABETICAL | CATEGORIES | WHAT'S NEW |