GEARED, BUILD YOUR BIKE
Alex Solomon, USA, 2014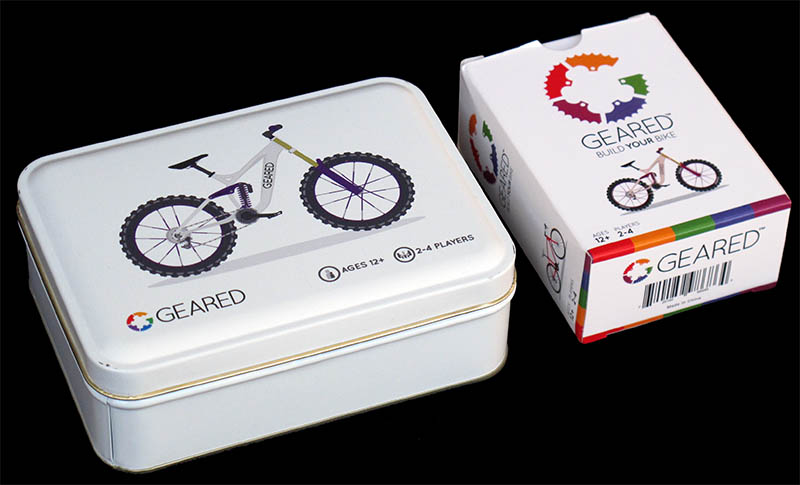 This is not properly a bicycle racing game, but a card game in which you must build a bike. It is surely just a coincidence, but it is not so different from another recent american card game called Build A Bike. It is amazing how some games come in couples: all of a sudden two quite similar games appear almost at the same time. (I can think of a couple of such coincidences recently: 2ruote / Tour Cycle Free or World Cycling Game / Arrivée).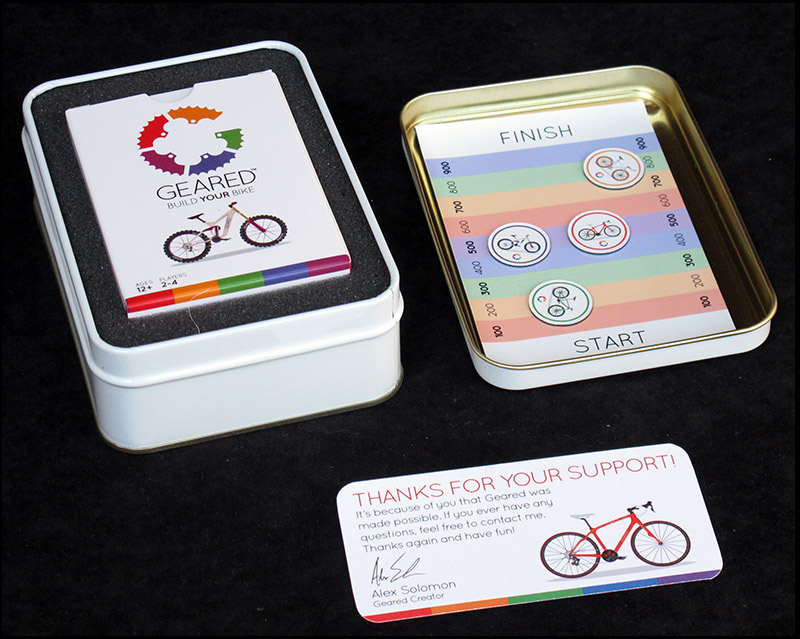 This game is the result of successful Kickstarter funding (thanks to Hans Plattner for the tip!) and it has been produced in two versions, normal and deluxe (called "Special Edition"). This special edition includes one copy of Geared inside a custom white tin case, a magnetic Geared scoring mat, 4 magnetic player tokens and a "Thanks for your support!" card. The scoring mat is not really necessary for the game, of course, but the tin box is nice.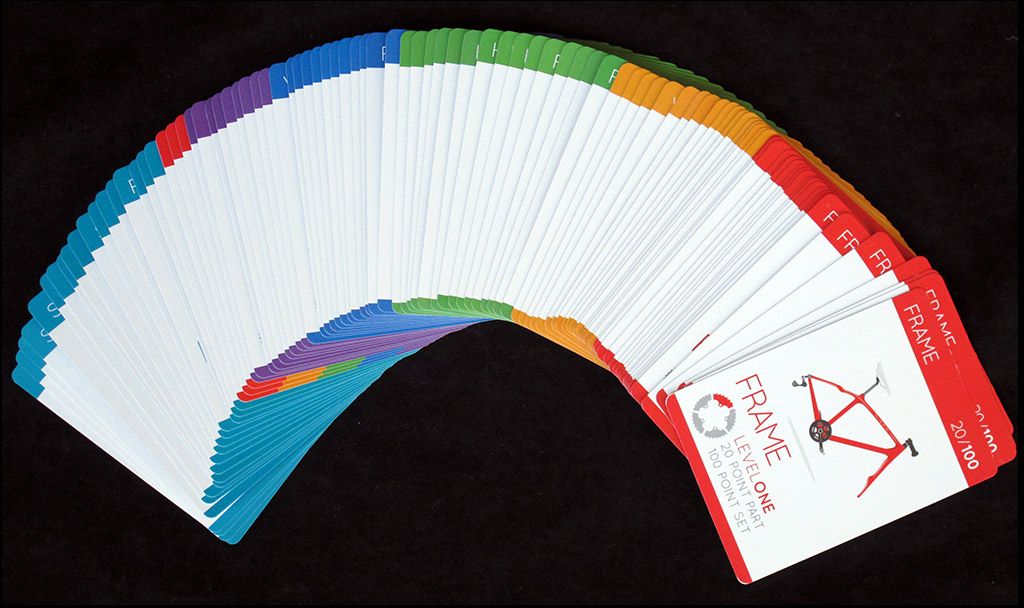 Nice cards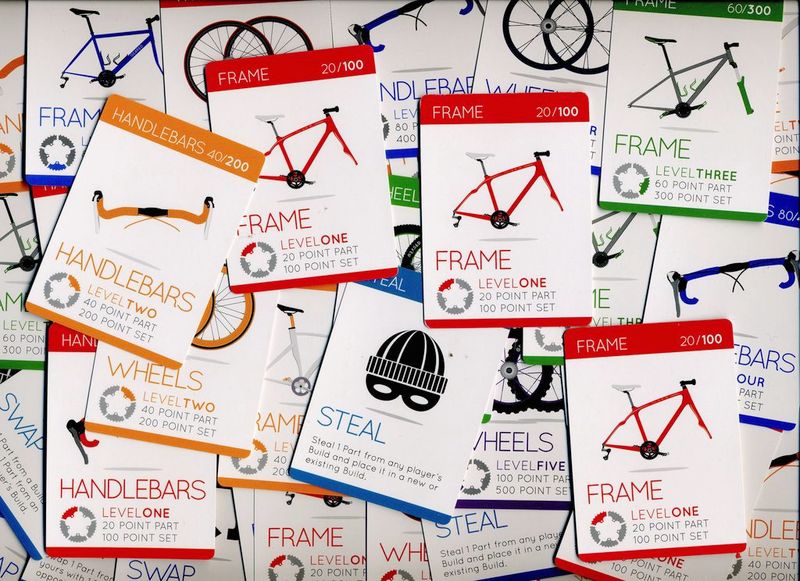 There is also a print-and-play version of the game but, as far as I know, it was made available just for Kickstarter backers as a pre-release. I wonder if it will be available again (free ot otherwise) when the game is sold out.

Click here to go the the official game website
| | | | | |
| --- | --- | --- | --- | --- |
| | | | | |
| INDEX (MAIN) | ALL THE GAMES | ALPHABETICAL | CATEGORIES | WHAT'S NEW |